Admission Behavioural Assessment (Over 6 months)
$84per day
All dogs must complete ABA prior to joining diggiddy
Includes ABA and a full day of daycare (pickup before 630pm)
ABAs must be pre-booked and documents submitted prior
Two dog bonus price: $151
Admission Behavioural Assessment (Under 6 months)
$63per day
All dogs must complete ABA prior to joining diggiddy
Includes ABA and a full day of daycare (pickup before 630pm)
Valid for dogs under 6 months of age
Two dog bonus price: $113
Admission Behavioural Assessment + 5 Visit Pass
$247per package
Includes first day of daycare ($84) + 5 more full day visits ($310 value)
Save $147!
Offer exclusive to diggiddy newcomers
Two dog bonus price: $485

diggiddydoggydaycare is very excited to introduce diggiddy membership options and announce our move to automated electronic direct debit payments.
We have partnered with Debits Direct Pty Ltd to offer our clients a seamless transition from over the counter payments to automated Direct Debit payments.
The decision to move to this method of payment was made to simplify the payment process for both clients and staff, to reduce the security risk of cash held on the premises, and to free up staff so they can concentrate on the most important part of our business – which of course is YOU – our valued clients.
Debits Direct operates locally in Moorabbin, Vic, and we have chosen them based on their professionalism, customer service, and most importantly, their commitment to providing a secure, PCI-DSS compliant billing platform – ensuring that your payments and billing information are secure to the highest level.
Moving across is easy. All you need to do is choose your preferred payment method (Bank Debit or Credit Card Debit) – fill in your details on the attached Direct Debit Request form (DDR) and return to us.
Debits Direct will confirm via email – once they have set up your payments, detailing when your payments will begin, frequency of payments, and information of how to contact them with any queries you may have.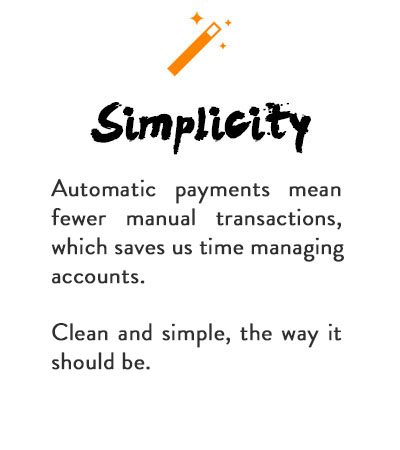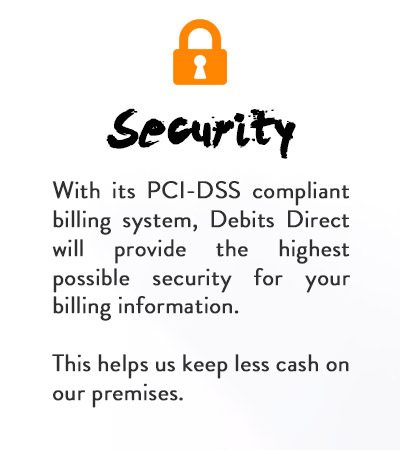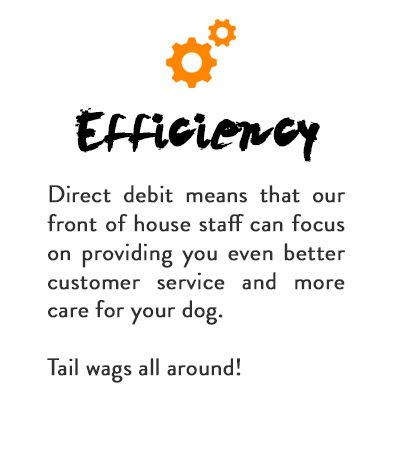 1 visit per week
$239per calendar month
$59.85 per full day
Great for those just starting out!
Two dog bonus price: $432
2 visits per week
$454per calendar month
$56.70 per full day
Perfect for that regular diggiddy fix!
Two dog bonus price: $832
3 visits per week
$643per calendar month
$53.55 per full day
Awesome for lots of exercise and play!
Two dog bonus price: $1212
4 visits per week
$806per calendar month
$50.40 per full day
For diggiddy veterans who love to socialize!
Two dog bonus price: $1552
diggiddy VIP unlimited membership
$799per calendar month (offer ends June 30)
$36.32
The ultimate savings and fun maximizer!
Includes 6 complimentary groooms per annum (Up to $510 value for X-large dog)
10% discount on grooms and retail
Discounted vaccinations at Port Phillip Animal Hospital
Must already be a diggiddy member for at least 3 months
Two dog bonus price: $1598

20 Visit Pass
$1116per pass
Valid for 90 days from date of purchase
For the #dogsofdiggiddy members who value regular socialization and play!
50 Visit Pass
$2480per pass
Valid for 180 days from date of purchase
The ultimate value for our #dogsofdiggiddy. Maximize savings and fun!

Full Day Daycare
$63per day
Dropoff 7:30am-10am
Pickup anytime before 6:30pm
Excellent for the full-time professional
All the love and attention  your pup can enjoy!
Earlybird Daycare
$56per day
Dropoff 7:30am-10am
Pickup before 5pm
Perfect for those with early starts or a flexible schedule!
One of our amazing staff members will host your dog for the night
Fantastic for those weekends away
*Subject to availability
Frequently Asked Questions
If your question or concern isn't answered below, please
email us!

We love questions! Contact us and one of our staff will be happy to clarify anything.