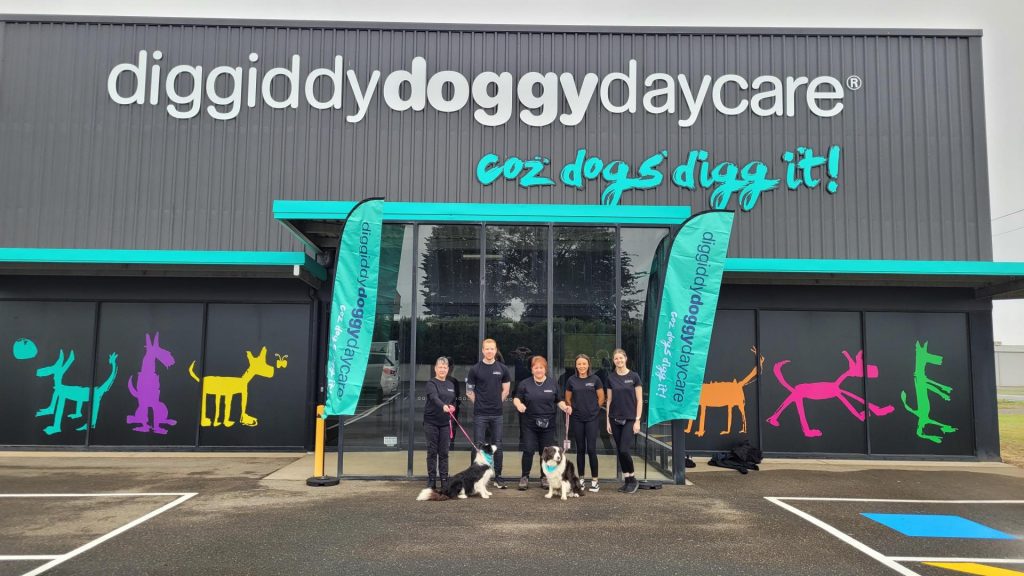 Welcome to diggiddydoggydaycare where we don't just provide daycare,
we provide lifestyle training!
diggiddydoggydaycare is Australia's multi-award-winning indoor dog daycare centre providing constant, expert supervision, lifestyle training, grooming, and of course, plenty of love and attention throughout every weekday. It is our guarantee that your dog will be as loved and cared for at diggiddydoggydaycare as they would be at home. 
diggiddydoggydaycare is the dream of two sisters, Jeanette and Nicole Farren. The sisters were not only excited but surprised to discover a gap in the market, within their local area, to care of their Bernese Mountain Dogs, Qenia & Ally during the day. After many years of planning, researching, and educating themselves diggiddydoggydaycare was established in July 2007. 
It's been 14 years since the Farren sisters started this little doggy business, and we have grown into a family of over 2000 pups…and counting! 
In June of 2019, Net and Nic hung up their diggiddy uniforms and handed over the diggiddy reins to their other family, and old Ferrars Street neighbours, the team from PETstock. 
Our exceptional level of care and customer service for both our two-legged and four-legged clients is a reputation we are extremely proud of. As another family-owned business of animal-lovers, PETstock is passionate about providing top-quality pet care, and we are so excited for what the future holds for diggiddydoggydaycare!