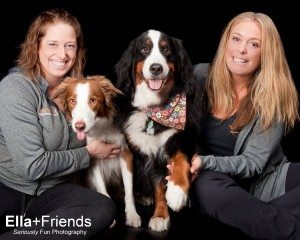 Welcome to diggiddydoggydaycare where we don't just provide daycare,
we provide lifestyle training!
diggiddydoggydaycare is Australia's multi-award winning indoor dog daycare centre. The centre manages dog activities, exercise programs, grooming, and of course, plenty of love and attention throughout every weekday.
diggiddydoggydaycare is ideal for dog owners who understand that their dog requires socialisation, exercise and activities to break up their week, just like us! Whether your doggy is a high energy, playful (destructive) pup, a senior citizen who enjoys the affection and attention of humans, or anywhere in between, diggiddydoggydaycare is a tail wagging, positive and happy environment for your dog to spend their day whilst you are at work.
Our exceptional level of care and customer service for both our two legged and four legged clients is a reputation we are extremely proud of. It is our guarantee that your dog will be loved and cared for at diggiddydoggydaycare as they would be at home.
diggiddydoggydaycare is the dream of two sisters, Jeanette and Nicole Farren. The sisters were not only excited but surprised to discover a gap in the market, within their local area, to care of their Bernese Mountain Dogs, Qenia & Ally Belly during the day. After many years of planning, researching and educating themselves diggiddydoggydaycare was established in July 2007.
diggiddydoggydaycare has further developed their pet friendly holiday solutions and has its first location in Portarlington on the Bellarine Peninsula of Victoria. Mulane Cottage is a beautiful historic cottage completely fit out and suitable for humans and dogs alike to enjoy a relaxing getaway. diggiddydoggydaycare is committed in providing their clients with all inclusive lifestyle solutions.
Keep them happy and let em be a dog for a day; bring 'em into diggiddydoggydaycare… coz dogs digg it!