The doggy daycare specialists
We don't just provide daycare, we provide lifestyle training!
diggiddydoggydaycare® is Australia's multi-award winning indoor doggy daycare centre. The centre manages dog activities, exercise programs, grooming, functions, and of course, plenty of love and attention.
We are located on 41 Brady St, South Melbourne, Victoria and are open every weekday from 7:30am to 6:30pm.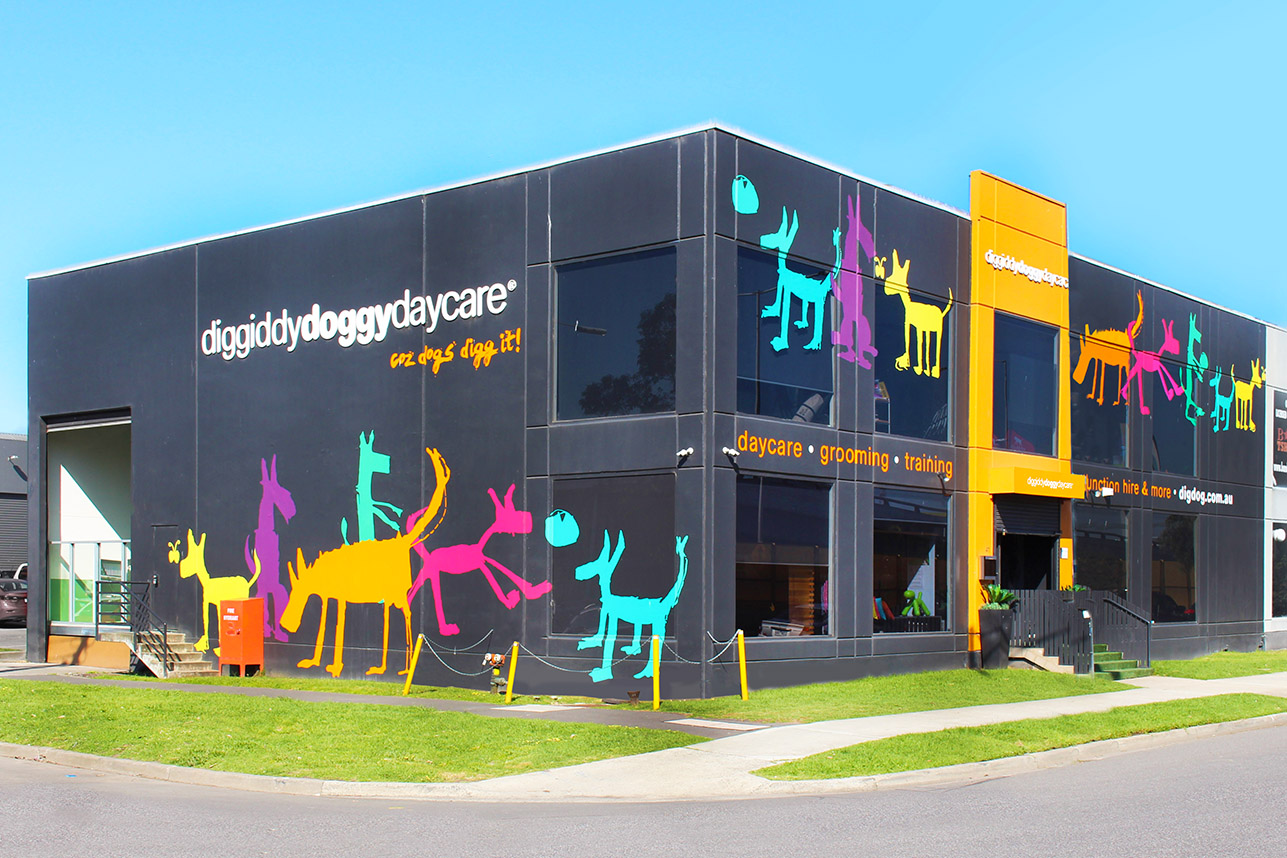 Located in beautiful South Melbourne, only a 10 minute walk to Southbank, Docklands, Port Melbourne, and the Melbourne CBD. There is convenient diggiddy parking for dropoff and pickup, and a few excellent cafes around the corner to save you time.
Wave hello when you drive past us getting on the Westgate Freeway!

diggiddy daily uploads, hilarious dog videos, special offers, and more. who could resist?

41 Brady St, South Melbourne
VIC, Australia 3205
03 9676 2000
play@digdog.com.au
Monday – Friday 7.30am-6.30pm
Closed on Public Holidays
Christmas Closure
Fri 24 December – Mon 3 January
(Inclusive)
© 2017 diggiddydoggydaycare