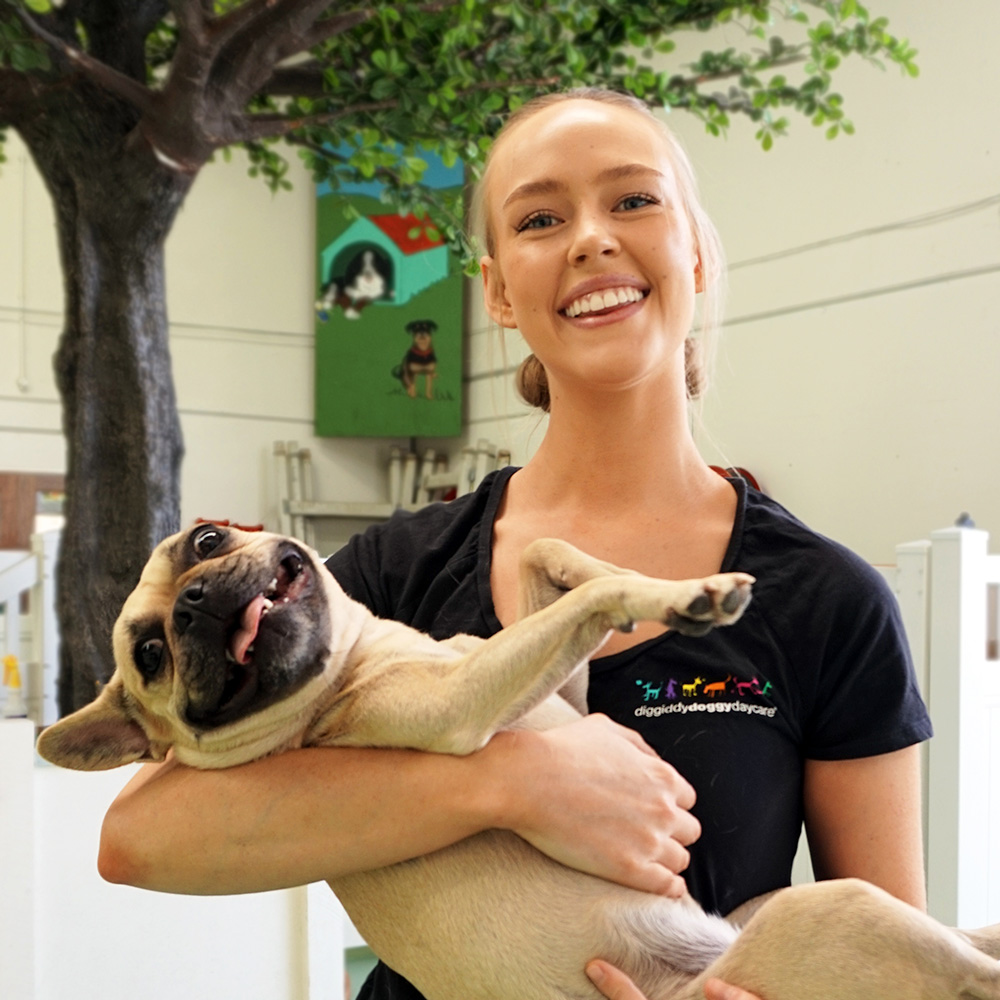 Choose diggiddy.
One visit will make you realize why over 1600 caring dog owners chose diggiddy over the past 10 years.
unique experience every day
Photos are posted on our Parents' Facebook Page every day, and individualized report cards are sent home upon checkout.
excellent communication!
Accurate and transparent communication regarding health and behaviour. You will always know what's going on.
everlasting friendships!
We encourage many methods of safe play that is fun, inclusive, and educational.  It works so well that some dogs have become inseparable!
epic play area!
Let loose inside our 300m2 indoor play area, complete with castles, toys, games, bed forts, and bubbles!
central location!
Only 5 minutes from Melbourne's CBD, across the river from Docklands, a short walk from Port Melbourne, and a stroll from Southbank.
easy scheduling!
Your time is our priority. Easily make bookings online, over the phone, and even through Facebook!
absolute cleanliness!
We change our cleaning equipment frequently use pet-safe, vet grade products, and steam clean our facilities at the end of every day.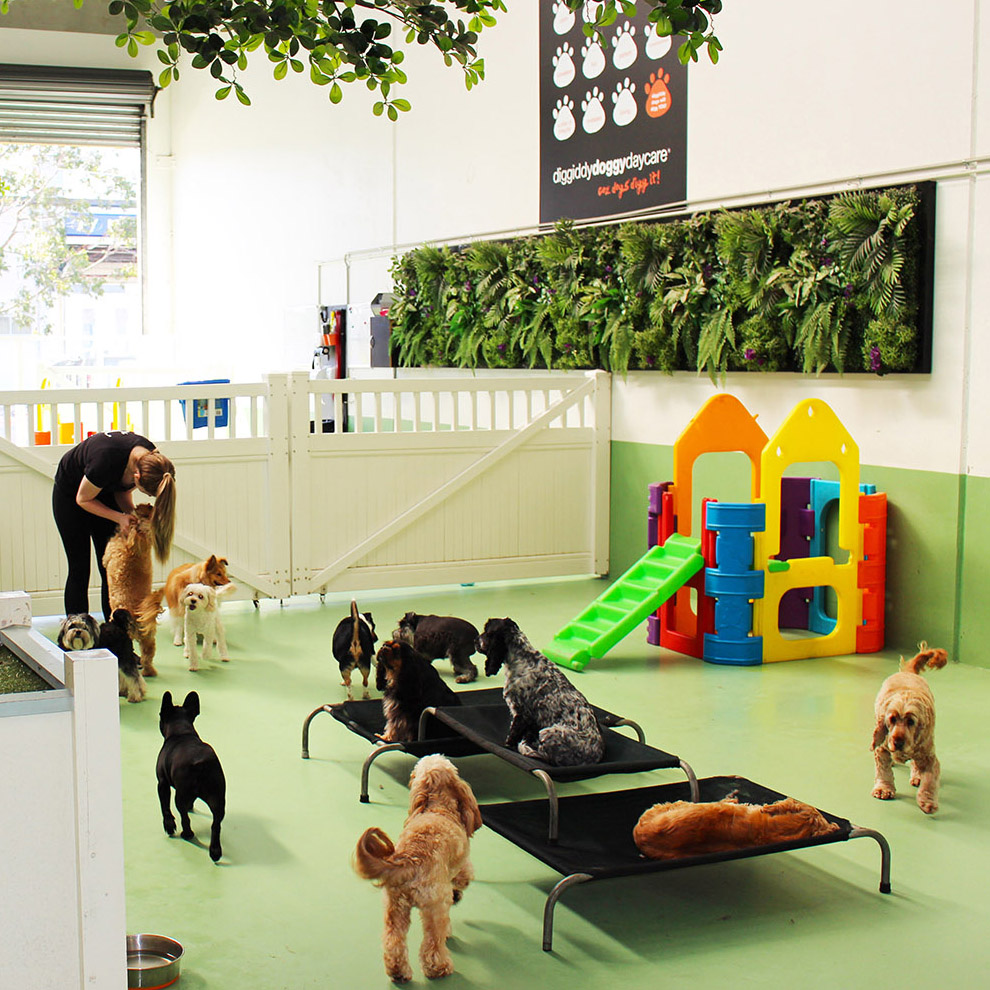 Only minutes from the heart of Melbourne, this award-winning doggy daycare is sure to win the hearts of both canine and human. We've set the bar high with our quality of care, unbeatable cleanliness, and industry-shaking customer service. Our crew loves what we do and we look forward to providing exceptional care for your dog. We are proud to have committed over 10 years in the doggy daycare industry and we have loved every minute of it!
We're a multi-service dog daycare centre catered to every need for dogs, including dog grooming (dog wash, fur trims, full clips, nail clipping, and more) and dog taxi services. We will soon be offering puppy and dog training to help better the relationship between you and your pup. Our dog daycare staff are certified in animal behaviour and are trained in dog CPR. Dogs will always be supervised and regularly rewarded for good behaviour. diggiddydoggydaycare is fun, convenient, and will make you wonder how you did it without us!
Come visit our South Melbourne dog daycare centre to meet our friendly staff and see our facilities!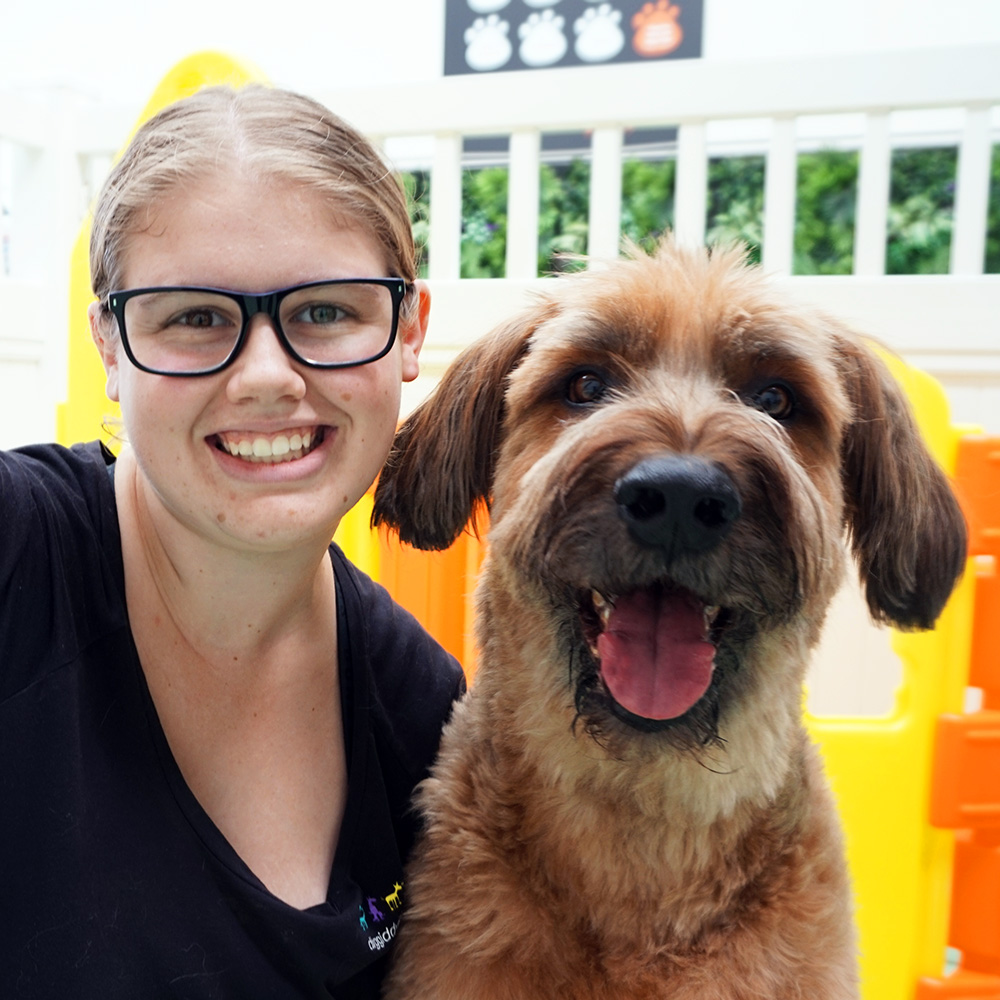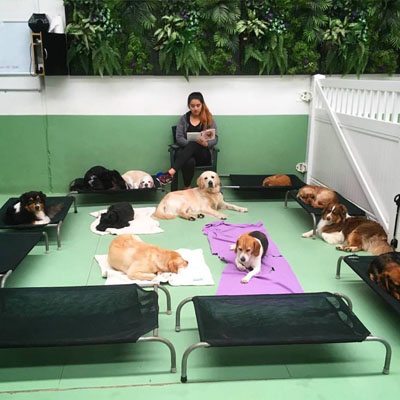 Dogs live in the moment and rarely stop and to reflect on their own fatigue levels. With all this mental stimulation and physical exercise, it's easy to feel tired even when you're having fun! Every day at diggiddy doggy daycare, we close the blinds, put some meditative music on, and spray some lavender into the air to encourage dogs to sleep. Training up to 80 dogs to sleep simultaneously is no easy task, but we know at diggiddy that the health and wellness of your dog is of utmost importance! Our #dogsofdiggiddy will be in a better mood, be in a better learning headspace, and go home to you with nothing but good vibes. Yay!
We take dog behaviour seriously. Every time your dog visits diggiddy HQ, they have ongoing training and behaviour management just like home. We reward good behaviour with healthy, organic, hypoallergenic dog treats so that your dog will simply crave being well mannered. We also correct behaviours such as jumping up on people by using verbal and auditory cues. These new habits take time to learn. Every day is a new day of learning at diggiddy.

0
years rocking the industry