Diggiddydoggydaycare® is a place where dog parents can let their best friend learn, play, socialise and exercise to their hearts' content, under our expert care. 
We've set the bar high with our quality of care, unbeatable cleanliness, and industry-shaking customer service. Our crew loves what we do, and we look forward to providing exceptional care for your dog! 
Is my dog ready for daycare?
We've created an online assessment tool to help you find out!
Rates & Packages
Browse our flexible options to become part of the diggiddy family.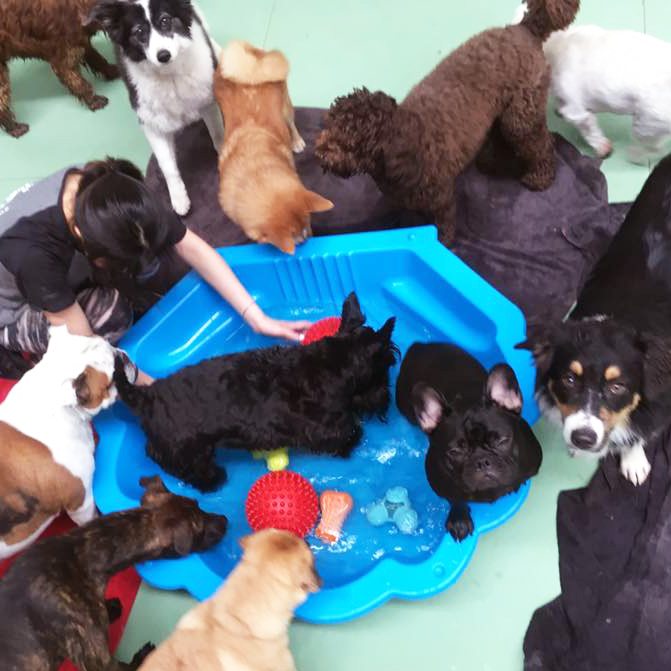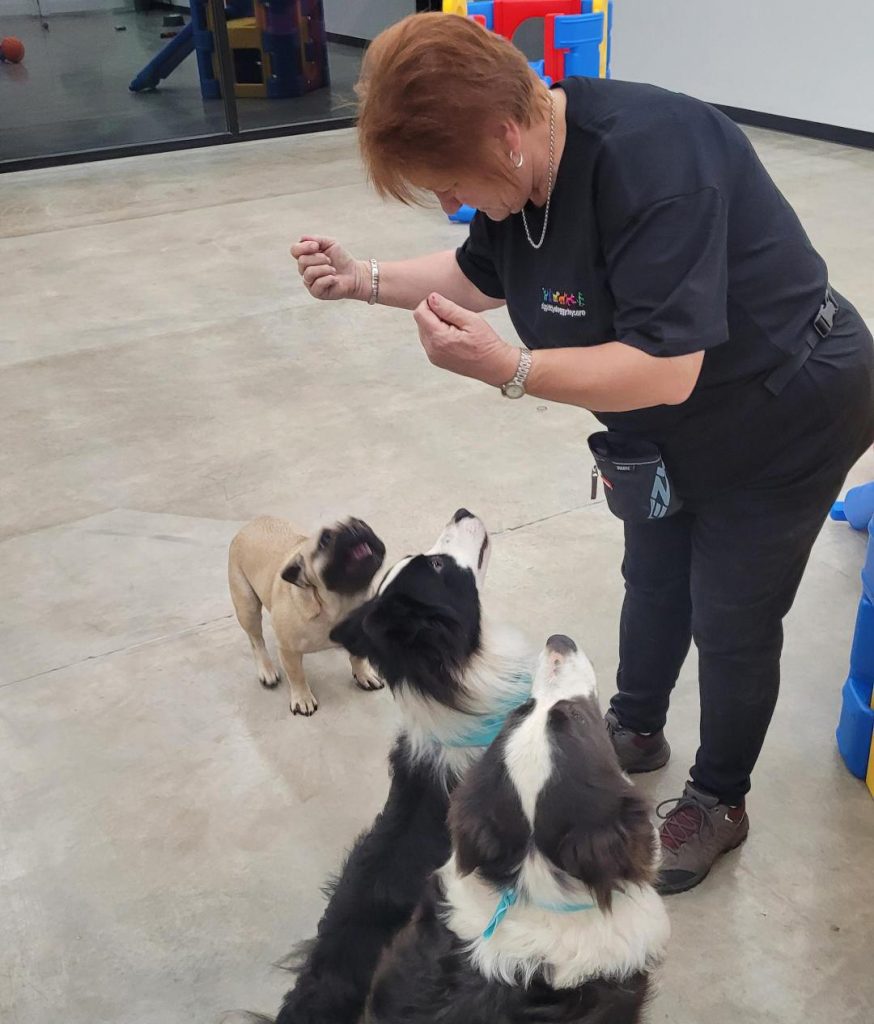 Admissions Behavioural Assessment
The moment your dog steps into a diggiddy play area for the first time, they become part of our family too.
The Admission Behavioural Assessment, is your doggy's ticket to becoming a more relaxed, socialised, and well-rounded dog. The assessment day allows our handlers to get to know your pup, help them make themselves at home and meet new friends at their own pace.
Your trust is paramount to us. We pride ourselves on proactive play management, incident de-escalation, and transparent communication within our team, and with you at all times. 
An incident is any event involving unwarranted behaviour between two or more dogs. This includes a dog chewing another dog's fur, taking a snap at another dog, or making contact with another dog. 
We take all incidents seriously, and have implemented strong review and reporting structures to create thorough, accurate, and unbiased reports. We are continually educating and upskilling our staff to take appropriate measures to keep everyone safe. You can be sure your dog is in safe hands whenever they diggiddydoggydaycare – safety is what we know and do best.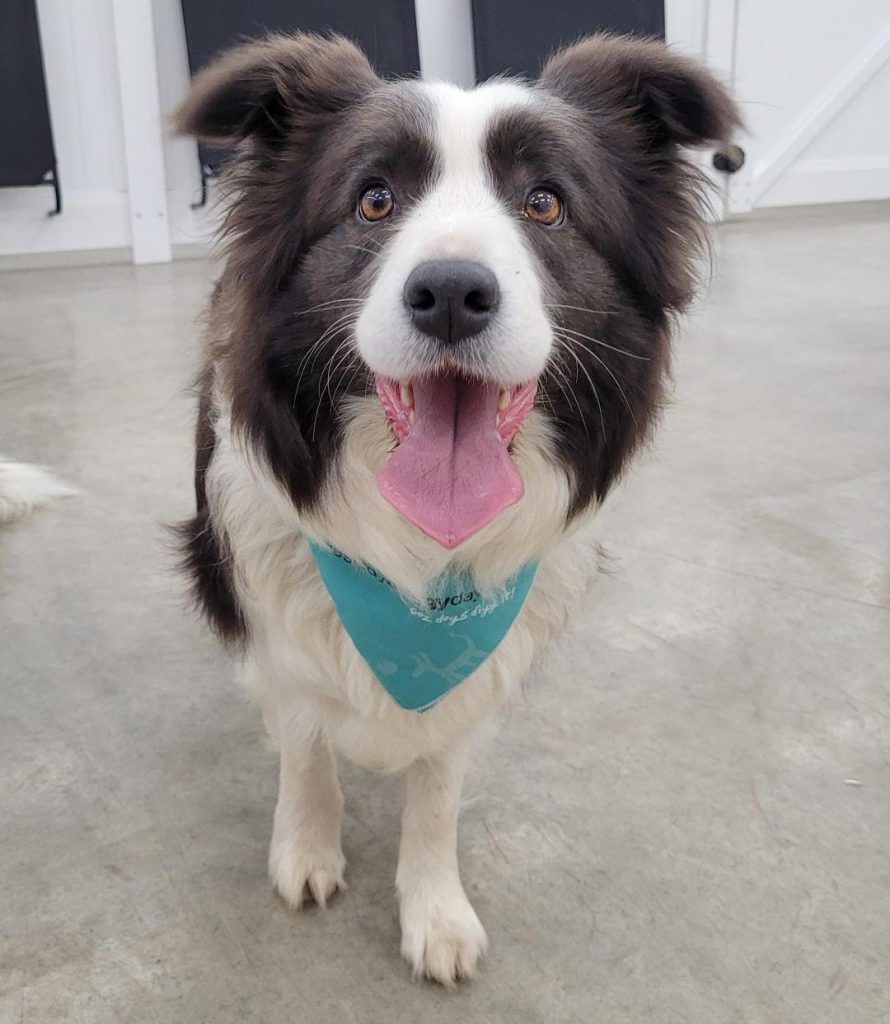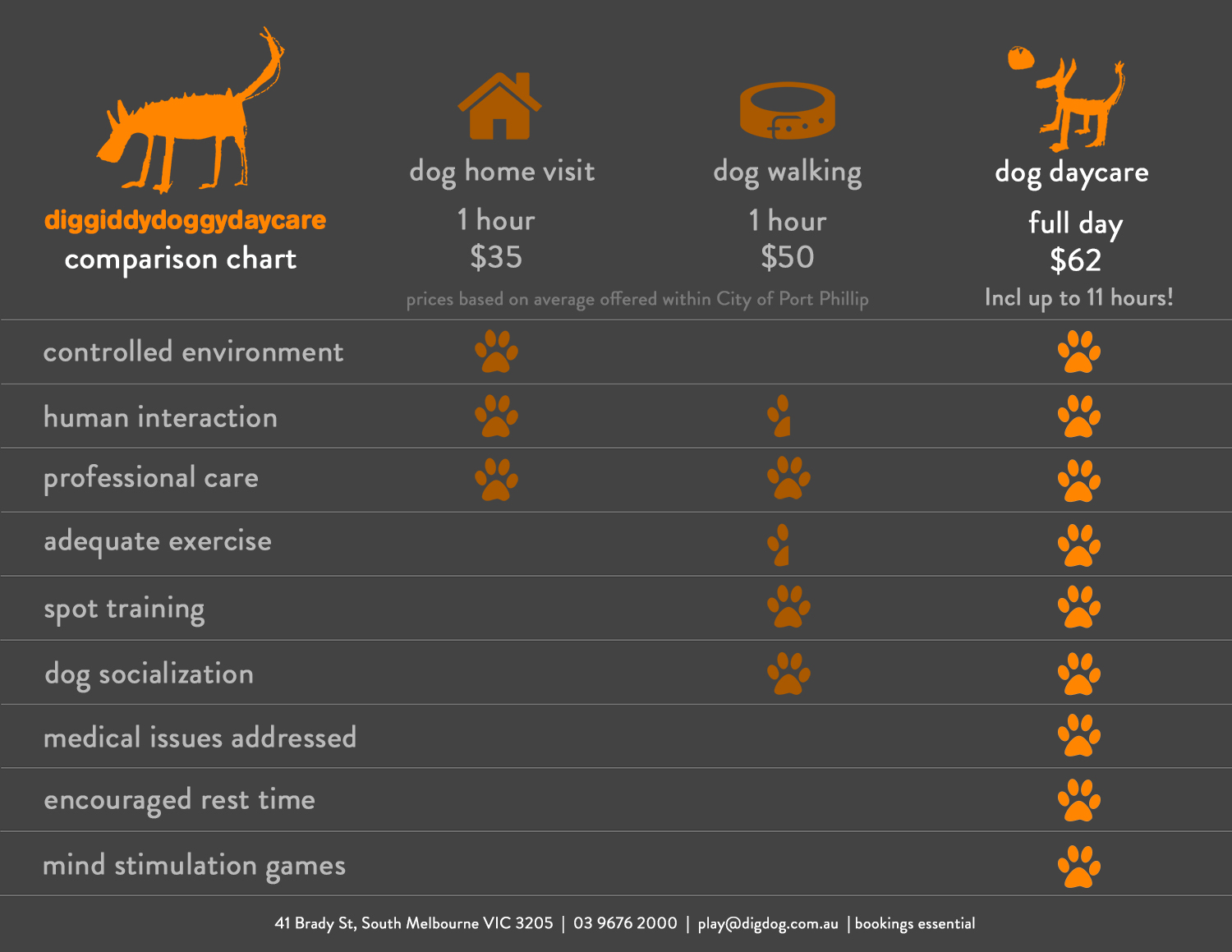 Diggiddy Doggy Daycare is the best - my girl absolutely loves coming here. The staff are caring and fun, exactly who you'd want your pup to be spending the day with - they are dog lovers through and through - your furry friend will be in the safest hand. Such a perfect environment for socialisation! Thanks team!
This is the best daycare for pups and dogs. Harley (our 2 year old TT) has been coming here for nearly a year. He started off as a shy (and sometime reactive) boy, but quickly grew in confidence. He LOVES the team (who are all huge dog lovers) - Steph, Whitney and the groomers - and especially LOVES the amazing dogs. I have peace of mind knowing he is being looked after as the team match the right energy dogs together. I highly recommend this amazing place.
Love this place, they take super great care of my anxious and shy doggo.
Abbey has been coming to Diggiddydoggydaycare for over 8 years and absolutely loves the place. It is so well run, the staff are friendly and very knowledgeable. Couldn't be happier.

Our friendly diggiddy crew will be happy to lead you through the process. It's super easy!