The doggy daycare specialists
We don't just provide daycare, we provide lifestyle training!
diggiddydoggydaycare® is Australia's multi-award winning indoor doggy daycare centre. The centre manages dog activities, exercise programs, grooming, functions, and of course, plenty of love and attention.
We are located on 41 Brady St, South Melbourne, Victoria and are open every weekday from 7:30am to 6:30pm.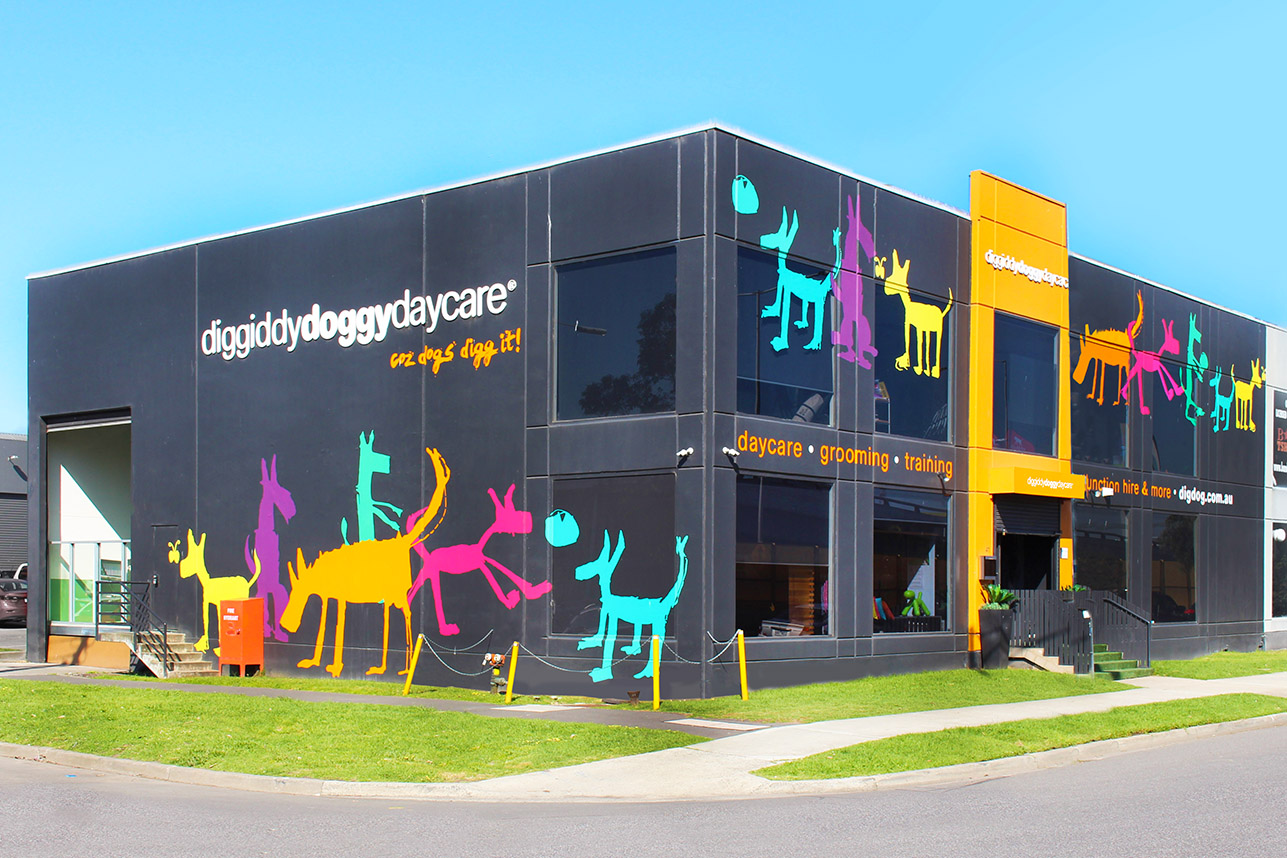 Located in beautiful South Melbourne, only a 10 minute walk to Southbank, Docklands, Port Melbourne, and the Melbourne CBD. There is convenient diggiddy parking for dropoff and pickup, and an excellent cafe 200m down the street to save you time.
Wave hello when you drive past us getting on the Westgate Freeway!

Register for 5 fun-filled, resource-packed weeks covering everything from basic obedience to grooming tips! Read the curriculum online here to see what you'll learn in this exciting new diggiddydoggydaycare service.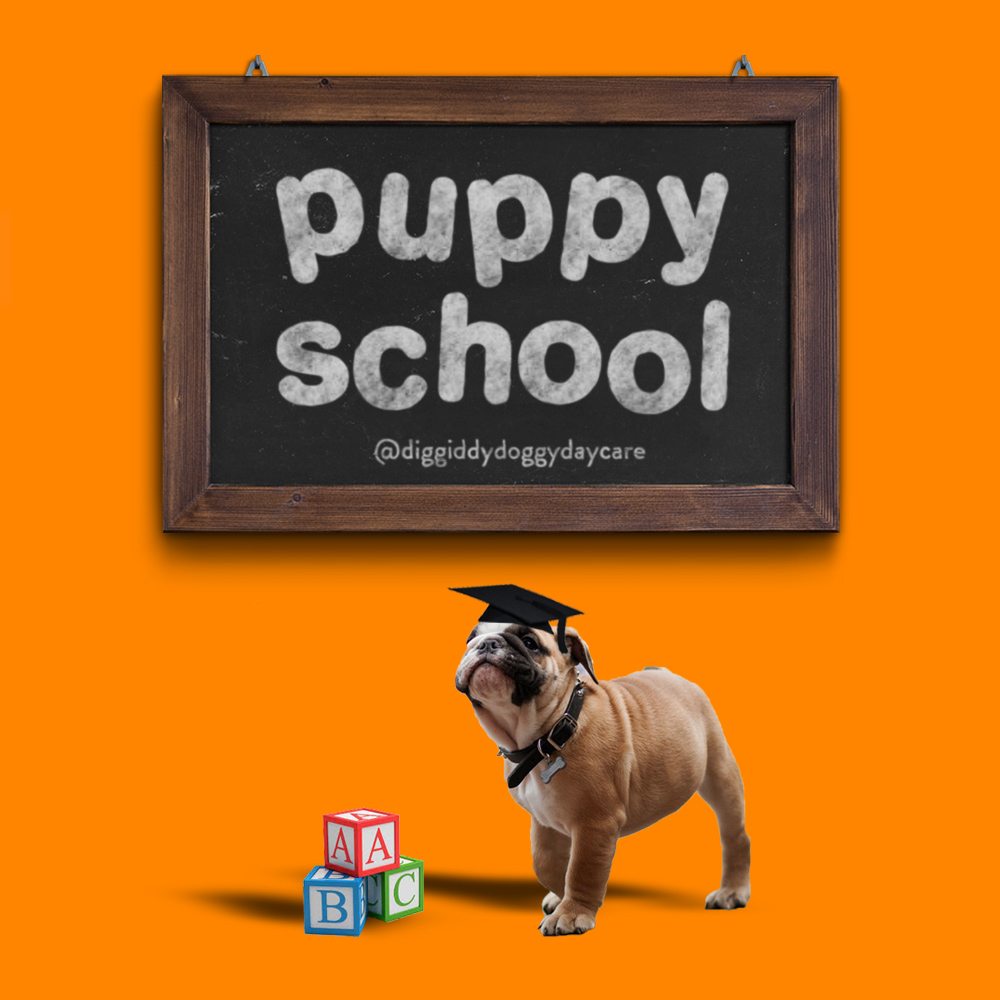 diggiddydoggydaycare is featured on Channel 9!
On February 24th 2018, we were on TV!
In Channel 9's new reality series, 'Dream Job', psychologist Sabina Read is on a mission to take brave volunteers on a life-changing journey, where each must step out of their comfort zone and road test their dream job.
Angela was an HR manager who has always wanted to work with animals. Thanks to the series, she had a chance to experience what it was like to be a diggiddy handler for a week. Be sure to watch our episode!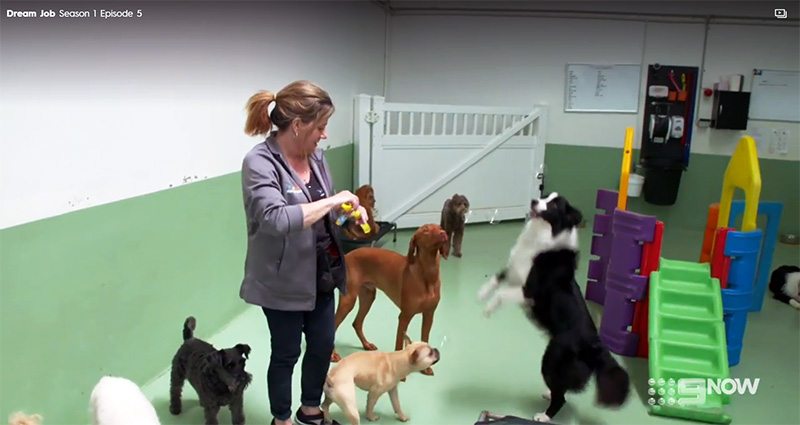 diggiddy daily uploads, hilarious dog videos, special offers, and more. who could resist?

41 Brady St,
South Melbourne
VIC 3205
Australia
03 9676 2000
play@digdog.com.au
Monday – Friday 730am-630pm
© 2017 diggiddydoggydaycare